Back to News
We have won Tyne and Wear "Builder of the Year"!
November 14, 2023|News
Exciting news!
We're thrilled to announce that Tyneside Home Improvements are the winners of the UK Business Awards 'Builder of the Year' in the Tyne & Wear region.
We are ecstatic to have won this award, as it reflects our commitment to providing high quality products and services to homes across the North East.
As a family-run team, we pride ourselves on offering friendly service and helping homeowners bring their vision to life. Winning "Builder of the Year" is an excellent sign that we are succeeding in our goals!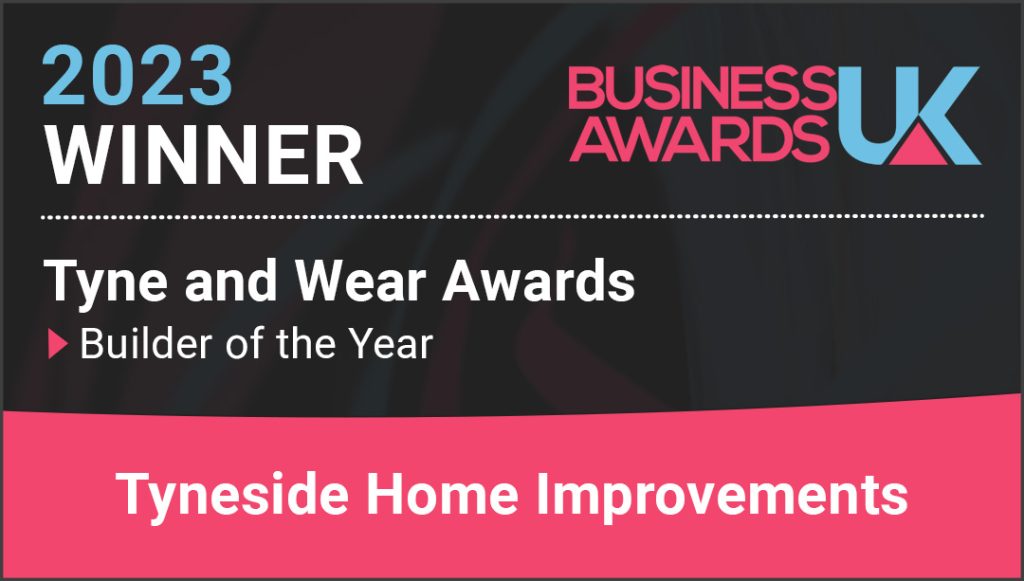 Tyne and Wear "Builder of the Year"
Hosted by Business Awards UK, the awards recognise excellence in businesses of all sizes, emphasising merit over company size.
Split into regional categories and recognising companies from across dozens of different sectors, the awards are a great celebration of UK businesses.
Our win in the Tyne and Wear regional category (combined with our excellent customer reviews!) is a great reflection of the trust our customers place in us to transform their homes.

Onwards and upwards
We are thrilled to be "Builder of the Year" – receiving recognition like this is always exciting and we are so proud of our team for their excellent work.
We will continue to place our customers at the heart of all we do here at Tyneside Home Improvements and provide expertly installed home solutions to those across the North East – once we've finished celebrating!
Home improvements for the North East
If you're planning a home improvement project, please don't hesitate to get in touch! Our team is on hand to answer any questions you may have, and help you find the perfect doors, windows and glazed extensions for your home.
You can contact us online to get a quote or call us on  0191 489 5063.