Back to News
Why Opt For a Lightweight Conservatory Roof Replacement?
November 17, 2023|News
You may be one of the lucky few who get plenty of use out of your conservatory all year round, but sadly plenty of conservatories across the UK are only used a handful of times each year. Often freezing cold in the depths of winter and swelteringly hot in the height of summer, many conservatories are simply unusable for months out of the year.
Over the last few years, conservatory roofing technology has boomed, meaning that there are now far more choices beyond the standard polycarbonate roof or single-glazed roof. Inefficient old conservatories can now become a thing of the past, and homeowners can enjoy a versatile extension to their living space.
Why opt for a lightweight conservatory roof replacement?
A lightweight tiled conservatory roof is fast becoming a popular choice for homeowners across the UK, as this system offers an affordable, thermally-efficient roofing style and modern solution to outdated conservatories. With a solid tiled roof, you can still enjoy plenty of natural light with windows and skylights while benefiting from a useable living space and lower energy bills.
More affordable and quicker to install than a brand new conservatory, a roof replacement is a great way to rejuvenate your home.
SupaLite conservatory roof
Crafted with energy efficiency in mind, the SupaLite conservatory roofing system is an industry-renowned roofing solution. Available in a wide range of colours, SupaLite conservatory roofs are suitable for any type of conservatory, and their energy-efficient tiles can help keep your space at a comfortable temperature throughout each season.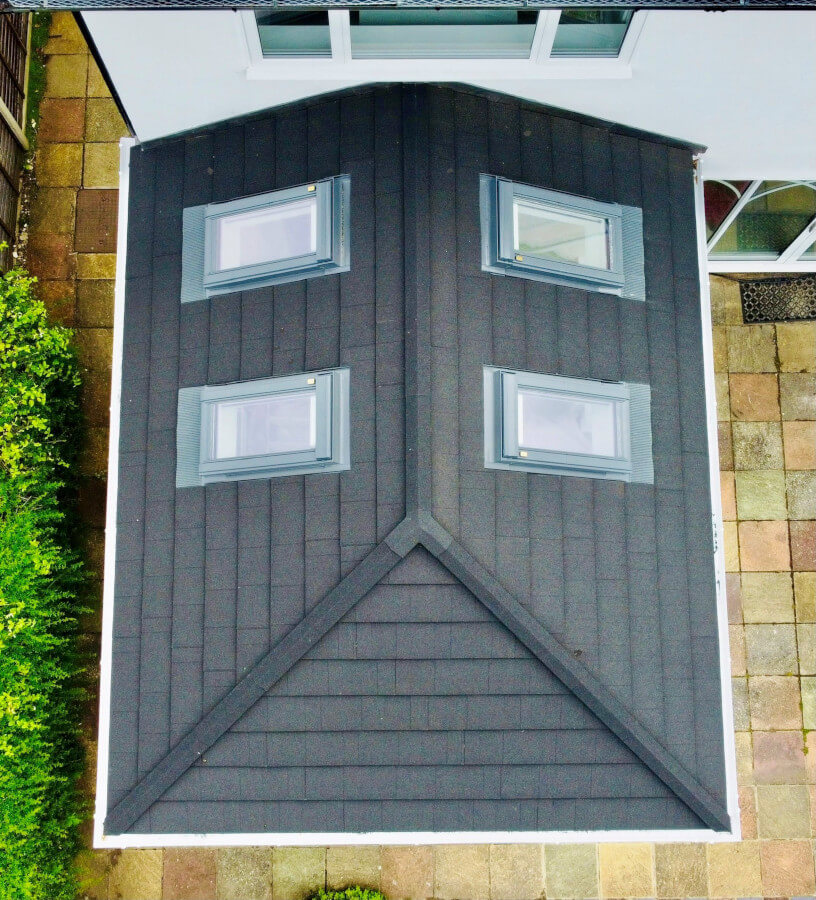 Extralight Tiles for your conservatory roof
The SupaLite conservatory roof system comes with a choice of either Extralight tiles or Tapco slates.
While some prefer the appearance of slate roofing, the Extralight tiles are an excellent choice for those looking to replace their conservatory roof.
Extralite roof tiles are perfect for flat conservatory roofs as they allow for lower pitches than heavier tiled roofing systems. This means you can be more flexible in designing your conservatory roof replacement and choose a shallow-pitch design that suits your home.
They are also ideal for slightly older structures as they won't add much weight -these lightweight tiles weigh less than 7kg/m2!
Weatherproof and customiseable roofing system
This lightweight roofing system is also exceptionally weatherproof and is able to withstand even the harshest of UK storms.
This roof system also comes with optional ridge tiles and verge systems, so your roof replacement can perfectly complement your existing structure.
The other benefit of the Extralight system from SupaLite is that this efficient system is quick and easy for us to install, meaning you can sit back and relax knowing that you'll have your conservatory roof replacement in no time.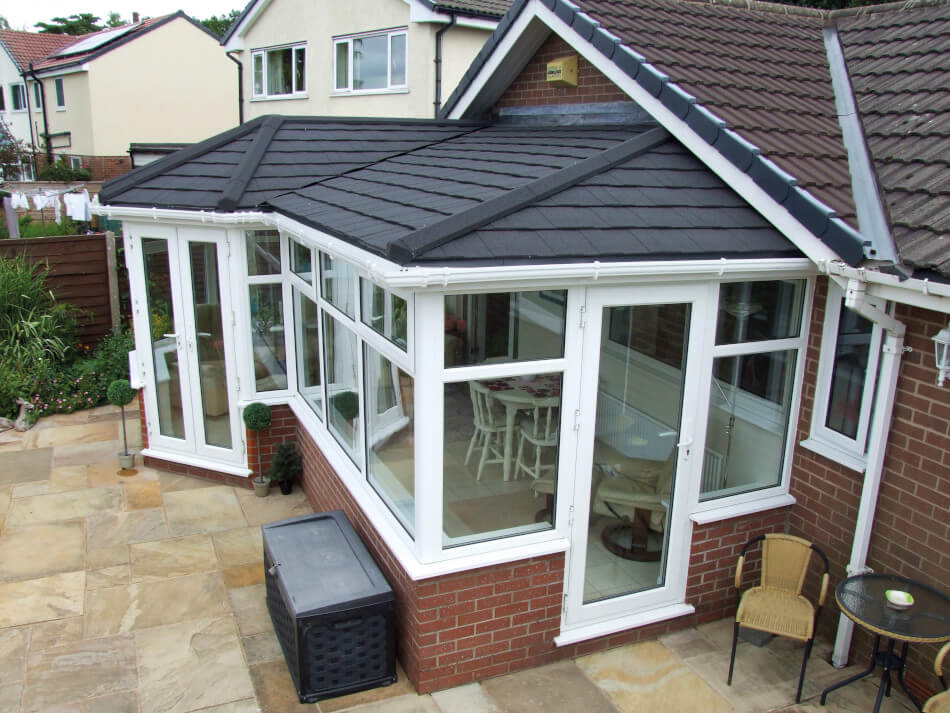 Begin planning your conservatory roof transformation
Begin planning your lightweight conservatory roof replacement today by getting in touch with us. We can help you choose the best roof design for your home, and answer any questions you may have.
To get a free, no-obligation quote, call us today on 0191 489 5063 or fill in a contact form online.